11/13/2022
Comments Off

on Take a Walk in Oxford, Ohio
Take a Walk in Oxford, Ohio
While we need to remember the precautions in place for keeping ourselves and others healthy at this time, it's also recommended to get a little fresh air and exercise if you're able to.
​Fortunately, Oxford has a few ways for you to get out of the house without putting yourself or others at risk. We're talking self-guided tours and nature trails! We suggest taking these walks solo or just with someone in your household (like a child who needs to run around and get some energy out, maybe).
Self-Guided Walking Tours
There are several self-guided walking tours you can currently take (with another on the way) in order to not only get some fresh air but to also learn a little about Oxford and Miami University. The tours can be picked up in print from the Enjoy Oxford office or downloaded online from our website. There are three to choose from: The Uptown Walking Tour, the University District Walking Tour, and the Western College for Women Walking Tour. All three can be found on our "DO" page (just click here and scroll down to the directory).

Community Park
If you want to take a walk on a paved trail, the Oxford Community Park has one that winds all throughout the park, so go out there and stretch your legs. You can also bring a soccer ball and let your kids kick it around in one of the big open fields. Again, we do not recommend doing this in a big group, but rather just with the immediate family member(s) that you live with.
Miami Natural Areas
We've had a lot of rain recently so no doubt you're going to run into some muddy trails but if you don't mind getting your shoes a little dirty, there are lots of paths to choose from! Seventeen miles of paths, to be exact. Some are more beginner-friendly than others, which means they'll be a little more manageable despite the rain making everything a bit slippery.
For a list of the trails (and the skill level suggested for each one) check out the Miami University page here.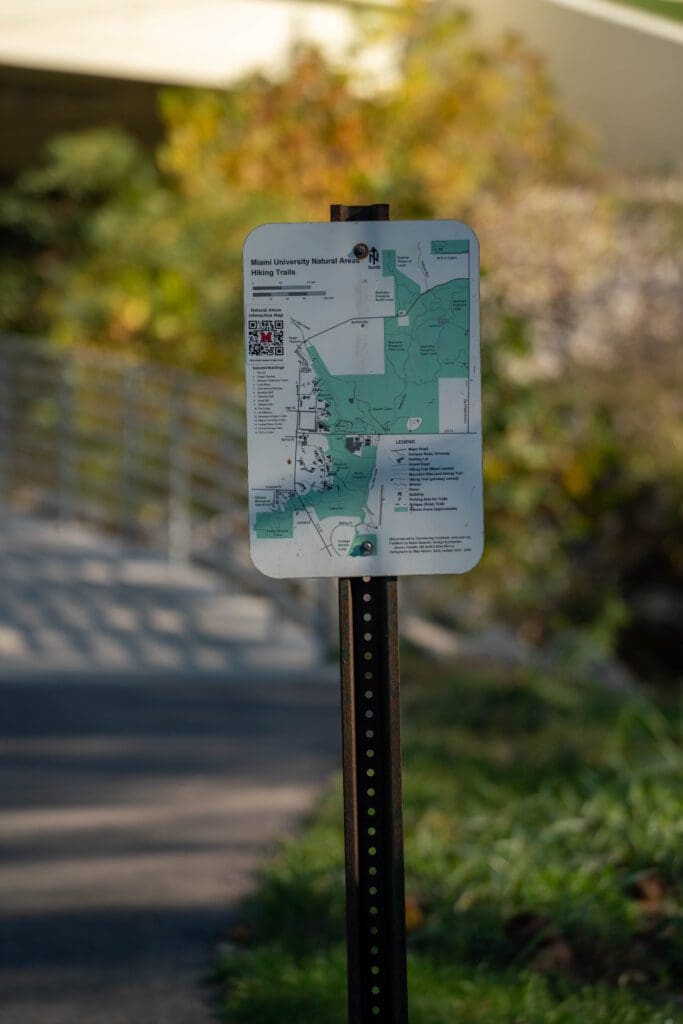 Bonus: Pick Up Some Litter
Bring some gloves and a bag with you and if you see some litter on your walk, pick it up! Even just committing to picking up three pieces of garbage can have a big impact. Now not only are you getting fresh air and practicing social distancing, but you're also helping make the earth healthier, a little at a time.