Oxford is located within the traditional homelands of the Myaamia and Shawnee people, who along with other indigenous groups ceded these lands to the United States in the first Treaty of Greenville in 1795. The Miami people, whose name Miami University carries, were forcibly removed from these homelands in 1846.
​
In 1972, a relationship between Miami University and the Miami Tribe of Oklahoma began and evolved into a reciprocal partnership, including the creation of the Myaamia Center at Miami University in 2001. The work of the Myaamia Center serves the Miami Tribe community and is dedicated to the revitalization of Miami language and culture and to restoring that knowledge to the Myaamia people.
​
[NOTE: Inclusion of a statement has yet to be confirmed with the Myaamia Center.]
In 1795, just before Ohio enters into the union, after signing the Treaty of Greenville, the Miami tribe along with several others cede their land (what will become Southwest Ohio) to the US government, opening the area to settlement.
​
​By 1809, Miami University is founded.
In 1845, Miami tribe members living in Indiana are forcibly removed from their homelands and sent to what is now Kansas. They are removed a second time and moved to the land that is now Oklahoma, this is where the tribe resides currently.
It isn't until 1972 (177 years after the signing of the Treaty of Greenville and 127 years after being removed from their homelands) that Chief Forest Olds visits Miami University. This unexpected visit from the Miami Tribe's chief is what ultimately sparks the connection, and eventual close relationship, between the university and the tribe.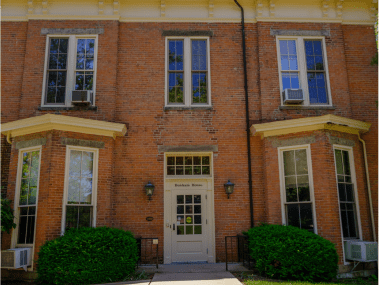 351 E Spring Street
(513) 529-5648
​Serves to help the Miami Tribe, the university, and the surrounding communities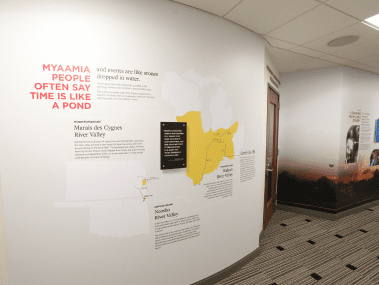 ​(513) 529-2310
Gathering space located in Armstrong Student Center that serves to educate students and guests on the Miami Tribe