11/13/2022
Comments Off

on Lovin' on Our Dogs in Oxford
Lovin' on Our Dogs in Oxford
</p>
Oxford, Ohio is a dog-loving town. From park areas for dogs to run around and play in, to doggy treats and cold water from local businesses, we're a town that undoubtedly loves our four-legged friends.
​Below are just a few ways to make sure your pup is enjoying their time in town as much as you are. Have other ideas about how you spoil your dog here in Oxford? Feel free to share it with us on Facebook or Instagram.
​Additionally, we love to see photos of your dogs out and about town, so don't forget to tag us and use the hashtag #DogsOfOxfordOH.
---
Treat Your Dog to Something Sweet
Treat your dog's sweet tooth with dessert! Try Spring Street Treats(321 W. Spring St.) or Starbucks (19 E. High St.) for dog-friendly treats that your pup will love.
At Spring Street Treats, a dog favorite are the "puppy cups," a gluten-and lactose-free vanilla ice cream in a bowl topped, of course, with a mini bone. Spring Street Treats also has a nice outdoor area so you can treat your pup to a cup and some time in the sun all at the same time.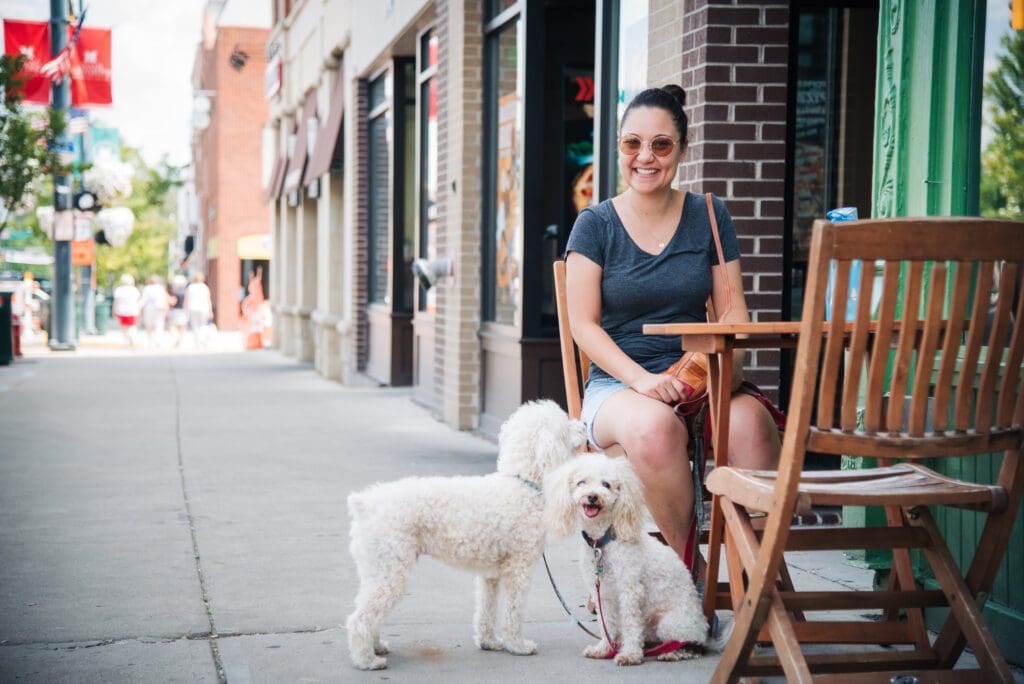 Go For a Drive
Have some errands to run? Bring your pup along for the ride because there are several businesses around town that would love to give your four-legged friend a free treat as you finish up your human business. Pull up to the Drive-Thru window at the Oxford Lane Library (441 S. Locust St.) and the employees will be more than happy to feed your dog a bone-shaped snack. Likewise, Chase Bank (20 W. High St.) is full of friendly employees eager to share the love in the form of tasty doggy treats. You may be surprised at how many businesses are stocked with snacks; all you have to do is ask!
---
Have Some Unleashed Fun
Managed by the City of Oxford, a community favorite is the Northside Bark Dog Park. Located at 5160 Morning Sun Rd., this fenced-in dog park is the perfect place to take your dog for some off leash play. Here, your furry friends can enjoy a fenced-in area for play, a fire hydrant, provided drinking water and shady areas.
​You can also take a ten-minute drive outside of town to the Hueston Woods State Park which also has a Dog Park close to the marina. It's another community favorite for those with dogs, with its water fountain and shaded areas. If you have trouble locating the dog park, call (513) 524-4250 and they can help point you in the right direction.
---
Walk on the Oxford Area Trails
Oxford is well known for its many nature trails that wind all throughout town. The Miami University Natural Areas has over 17 miles of trails, in fact.
Among the city's many areas ideal for any outdoor-lover is the in-progress Oxford Area Trails. This trail system provides a wide, paved path perfect for walkers, joggers, bikers, wheelchairs, and your four-legged friends.
​
Access points for the OATS can be found at Leonard G. Howell Park and the Black Covered Bridge.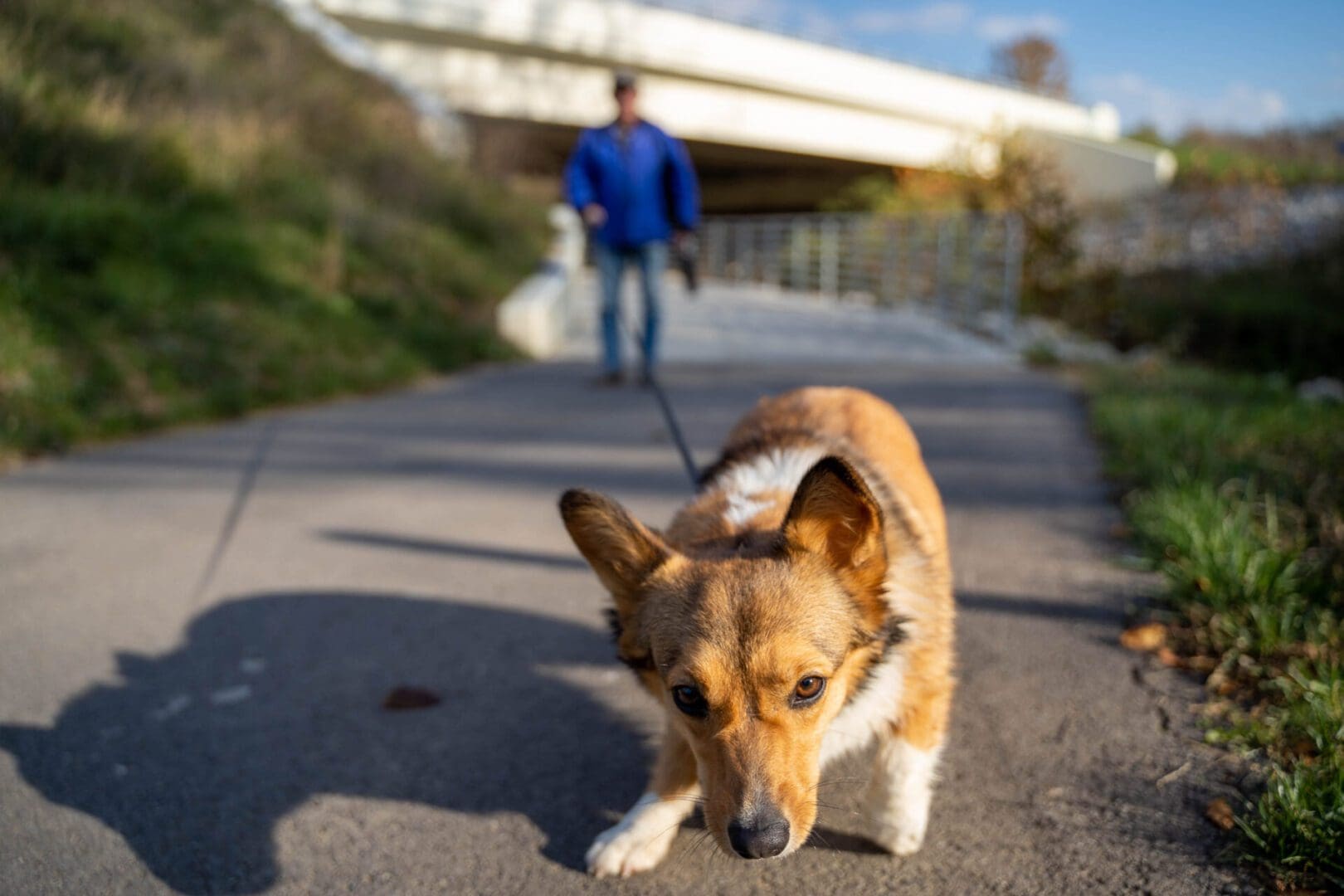 ---
Enjoy Uptown with Your Dog
Don't let the warm weather stop you from bringing your dog Uptown while you enjoy the shops and restaurants!
Hydrate your dog outside local businesses such as Apple Tree (28 E. High St.) and Enjoy Oxford(14 W. Park Place, Suite C.) that place water bowls outside during the summer months.
​
Uptown is also home to two big grassy knolls perfect for your pup to play on! Just make sure to keep a poppy bag on hand (they're provided to the left of the pavilion stage) to clean up afterwards.