07/31/2023
Comments Off

on Holiday Festival
The uptown Pavilion is crowned with a wreath & holly, twinkle lights are adorned on the trees lining either side of High Sreet, which can only mean one thing: the holiday season is upon us and winter is around the corner in Oxford, Ohio!
And with winter comes our town's beloved Holiday Festival. This year the event is on Saturday, Dec. 3rd, 2022. This day-long event starts at the Oxford Community Arts Center and then makes it's way further up the street to the park. You'll enjoy live performances, activities for kids, carriage rides for the whole family, hot chocolate, and more. Oh, and the big man in red is obviously going to be making one or two camera-ready appearances.
The full lineup for the 2022 Oxford Holiday Festival and moreis below.
'Twas the Night Before Holiday Fest
Friday, Dec. 2nd, 2022
Are you ready for all of the holiday fun to begin? Oxford is kicking December off nice and early to get the spirits up. On Friday, December 2nd, the night before Holiday Fest, 'Twas the Night Before Business Holiday Walk will take place in Uptown Park! Here, you can get a start on all of your holiday shopping while supporting our local businesses, and there will also be a Christmas Tree Decorating contest hosted by the Oxford Chamber, Kiwanis, Lions and Rotary Clubs of Oxford. See schedule below:
Holiday Shopping at Local Businesses: 5:00 PM – 8:00 PM

Sales Include:

Bodega – $1.00 off a slice of cheesecake or chocolate cake
Church Street Social – Hot Cocoa Bar ($2 regular / $4 adult drink) and a Nutcracker Craft available for FREE
Graeters Ice Cream – 1 cup of hot cocoa with 2 tea cookies for $1.50 and 1 raffle ticket per purchase for a Graeters Gift Pack
Juniper – 20% off store wide
Kofenya Coffee – Hot chocolate w/peppermint schnapps in a DORA cup
Mini University – Booth in the park with free hot chocolate and cookies
Oxford Community Arts Center – Free movie at 7:00pm "The Man Who Invented Christmas" (2017)
Oxford Community Foundation – Free cookies and donating blankets to each child within the 10 families receiving trees. (Bring a new pair of socks to donate that evening)
Oxford Lane Library – Friends of the Oxford Lane Library Book Sale. We're getting ready for the holidays with special carts of gorgeous books suitable for gifts for children through adults. We will also have our usual collection of fiction, nonfiction, teen and children's books. Most books $2.00 or less. Oxford's Favorite Pop-up Bookstore – Saturday, December 3 / 10:00 – 2:00pm. Oxford Lane Library Lobby / 441 South Locust Street
Scrappy Galore – Booth in the Park with many gifts for your holiday shopping
Shademakers – Booth in the Park with many gifts for your holiday shopping
The Apple Tree – Hot cider and cookies while doing your holiday shopping
Wild Berry – 20% off all jewelry and hot cider with cookies
Firepit and Drinks: 5:00 PM – 8:00 PM
Christmas Tree Decorating Contest: 5:00 PM
Music:

6:15 PM "OUMC Bel Canto"
7:00 PM "SOUL2SOUL"
All this while walking around, getting a head start on your holiday shopping, or standing by a fire in the Uptown Park sipping on your favorite beverage (The DORA is on, don't forget). We hope to see you there!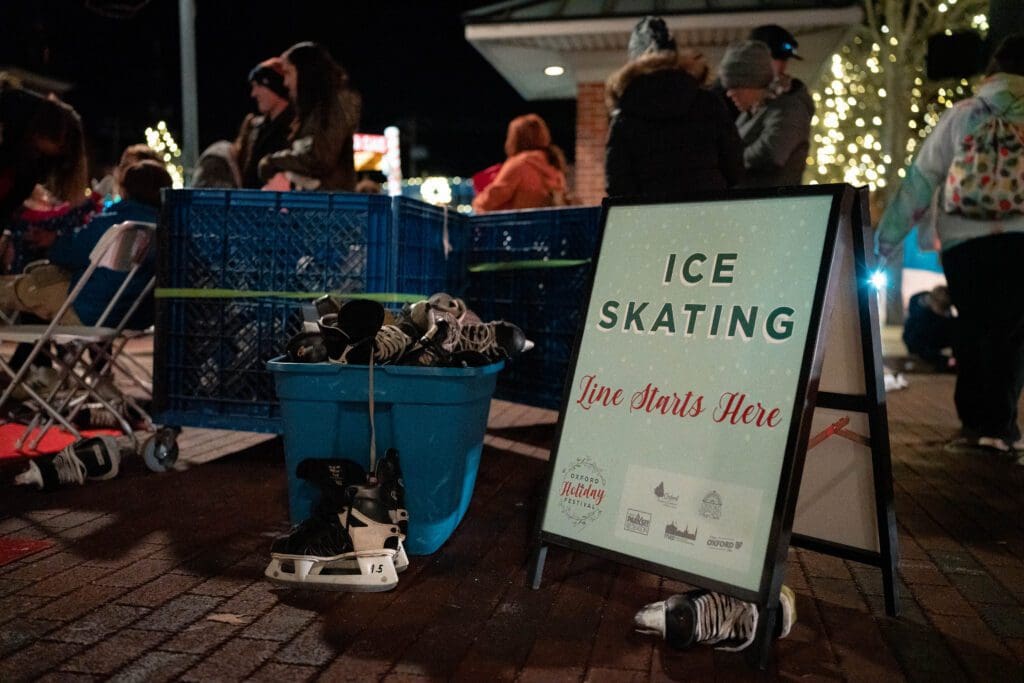 Oxford Community Arts Center
Saturday, Dec. 3rd, 2022
The fun starts at the OCAC (10 S. College Avenue) with an entire morning and afternoon of kid-friendly activities and live music- both inside & outside.
9:00 AM – 4:00 PM Talawanda Band Boosters Craft Market, where you can choose from a variety of locally made goods and crafts, perfect for stocking stuffers and holiday gifts.
11:00 AM – 3:00 PM Local musicians will be playing every hour to keep the holiday spirit going strong all afternoon.
12:00 PM – 2:00 PM The big man in red makes his first appearance of the day for Pictures with Santa! He will be outside on the porch.
12:00 PM – 2:00 PM Kids Korner crafts and activities.
12:15 PM – 1:45 PM A magician will be outside for entertainment while you wait in line to meet Santa.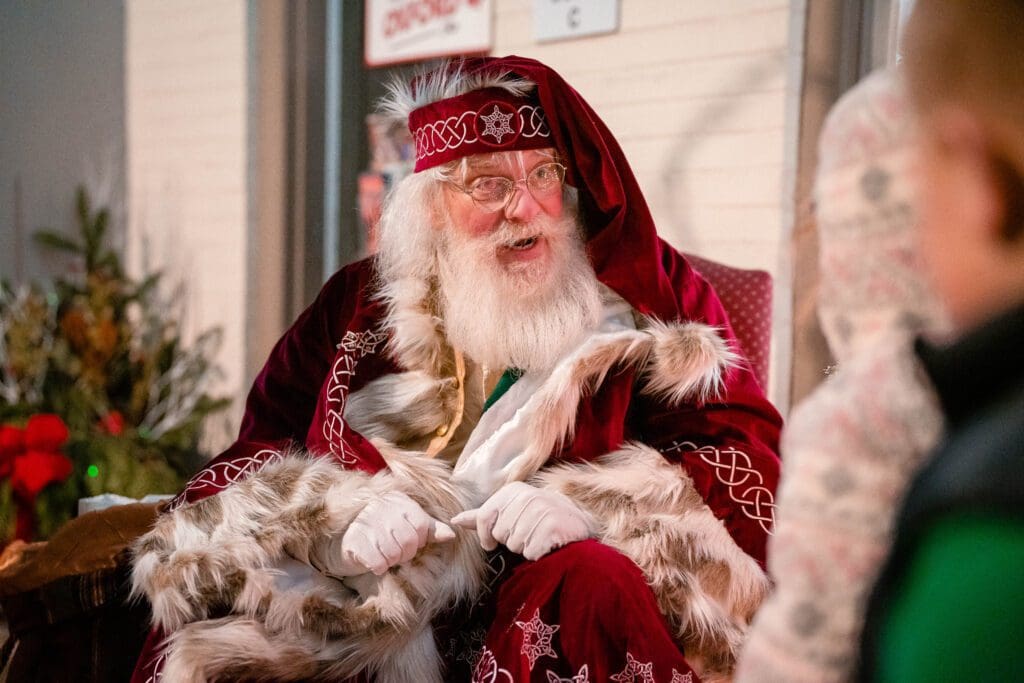 Uptown Park Events
Saturday, Dec. 3rd, 2022
After a busy afternoon at the OCAC, head up the street to the Uptown Parks where the festival will pick right back up from 5:00 PM to 9:00 PM.
5:00 PM – 9:00 PM Live musical entertainment and performances by talented Miami University student groups and others! Check them out on the pavilion stage.
Oxford Community Band
Dance Groups
Singing & Theatre Groups
Musical Performances
5:00 PM – 9:00 PM Ice skating on an outdoor rink? Crazy! It may not be real ice, but it will definitely still be really fun. Make sure to have your camera ready for when the little ones give it a try (but the photo ops of the "adult kids" might be better! LOL).
5:00 PM – 9:00 PM Horse-drawn carriage rides around the uptown streets.
5:30 PM Ho, Ho, Ho! Santa's back and this time he's arriving by firetruck! He'll pull up on High Street right by the pavilion. He'll then get on stage to join the Mayor as they flip the switch to turn on all the holiday lights up and down the street!
5:30 PM Let your eyes be amazed by the wonderful sights of Light Up Oxford, as all the wonderful holiday lighting will be turned on! This truly is the cherry on top to make Uptown feel like it is right out of a holiday movie scene.
6:00 PM – 8:00PM End your night by taking a picture with Santa. Line up outside the Enjoy Oxford office (14 W. Park Place, Suite C). You'll then enter the Fey Building foyer, walk up, where you'll see Santa sitting on a mighty holiday throne, looking picture perfect.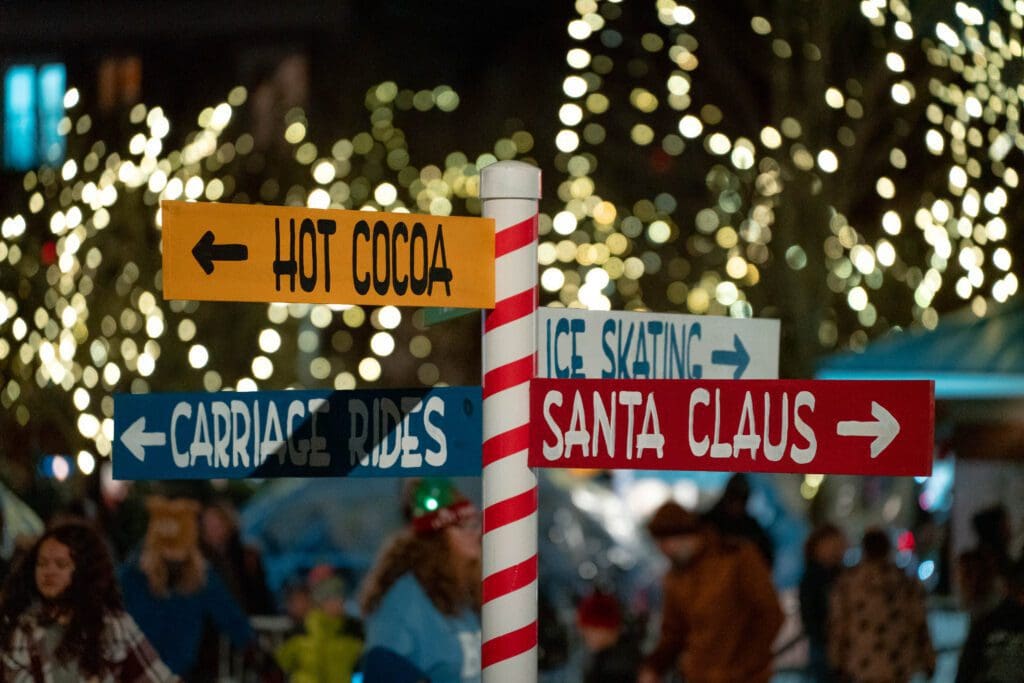 Community Chanukah Celebration 2022
In honor of Chanukah 2022, there will be a beautiful menorah in Martin Luther King park Uptown. The menorah will be lit to celebrate each day! Come see it for yourself, and celebrate with friends and family.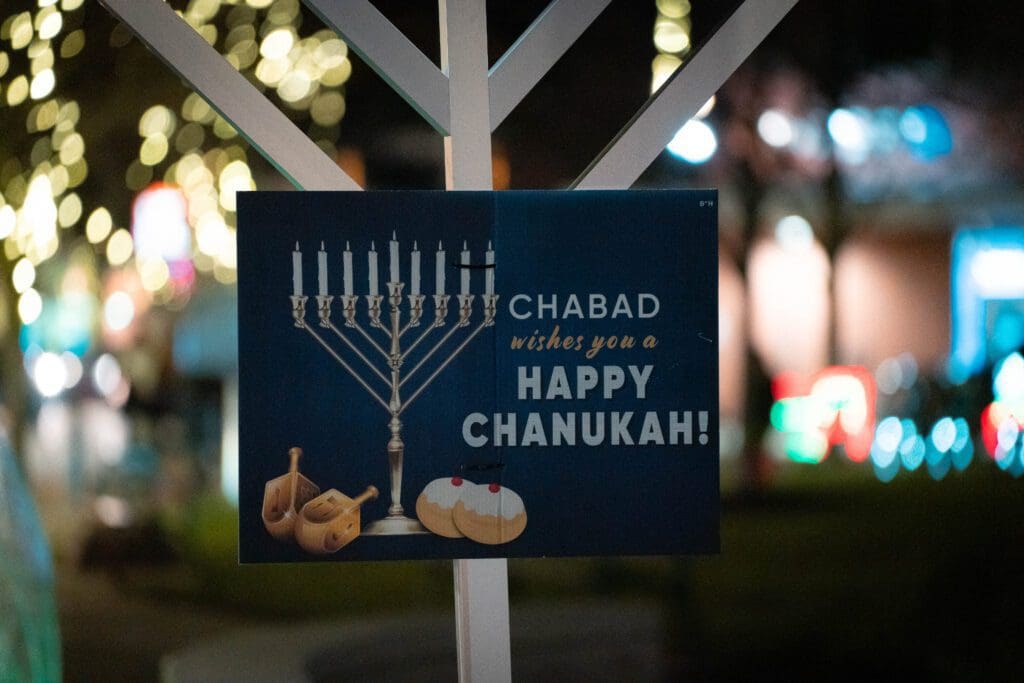 Goggin Ice Center Activities
No matter if you are a pro ice skater, or have never skated before, Goggin has exciting events going on this winter season for all skating levels and ages!
Skating with Santa

Saturday, December 17th 3:15 – 5:00pm
$7.50 with FREE skate rental

Holiday Ice Skating

Wednesday, December 23rd through Tuesday, January 3rd.
$7.50 with FREE skate rental