08/18/2023
Comments Off

on Meet Our Staff: Claire!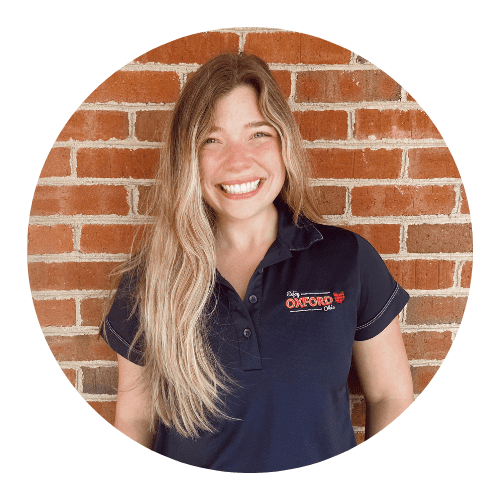 Name: Claire Haudrich
Job Title: Communications and Marketing Manager
What does your role as Communications and Marketing Manager entail? I'm in charge of our branding, email newsletters, social media marketing, digital and print advertising, and pretty much anything that help gets word out about Oxford. My day to day life here includes a lot of collaborating, designing, writing, and content creation.
What's your favorite thing about working at Enjoy Oxford? Definitely the fact that I get to be involved in the Oxford community! I adore this town, and I've built many relationships with residents, city workers, business owners, and more because of this job, which I'm really grateful for. My specific role here as marketing manager also allows me to be creative daily, which is one of my favorite parts of the job as well.
How long have you lived in Oxford? 7 years! I went to Miami University, graduated in 2020, and decided to stay here post-grad because this is the best town ever.
Write up an itinerary for your perfect day in Oxford:
Favorite restaurant in town? Krishna!
Word on the street is that the EO staff can't go a day without coffee. What's your go-to order?
I have several! I love a good cup of black coffee, but also enjoy iced lavendar lattes in the warmer months and maple lattes in the cooler months.
Fun fact about yourself? I'm an incredibly fast reader, and can finish a 500 page book within 1-2 days.