09/20/2023
Comments Off

on Tuesday Night Pub Runs
</p>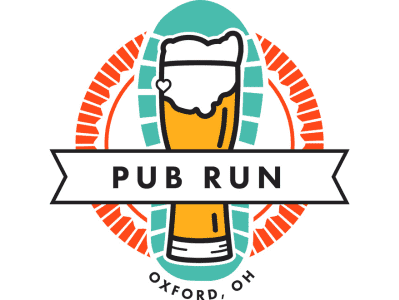 The Pub Run Series is open to everyone and is currently taking place by meeting under the arches by Enjoy Oxford (14 W. Park Place) every Tuesday at 5:30.
We would like to thank Left Field Tavern and Church Street Social for being frequent locations to kick off the run/walk- we could not have gotten our run in and enjoyed a beer and community without you. The goal is to get some exercise with folks who like to run or walk, earn a t-shirt, and join in some comaraderie after!
5:30pm: Arrive & Announcements
5:40pm: Run/Walk Begins
The Uptown streets are a grid, so you can complete 1-3 mile distances at your own pace throughout beautiful Oxford. Once completed, remember to meet back at the starting location for a high-five and join participants for food and beverage specials (optional).
Pro tip: It's "Uptown" not Downtown for a reason…you will notice the slight incline no matter which direction you go. Even the regulars slow down or even walk from time to time!
If it's your first time running with us you'll need to register at the start location beforehand. Participants recieve a FREE Pub Rub t-shirt after completing 10 sessions.
Hope to see you there!