07/31/2023
Comments Off

on Chocolate Meltdown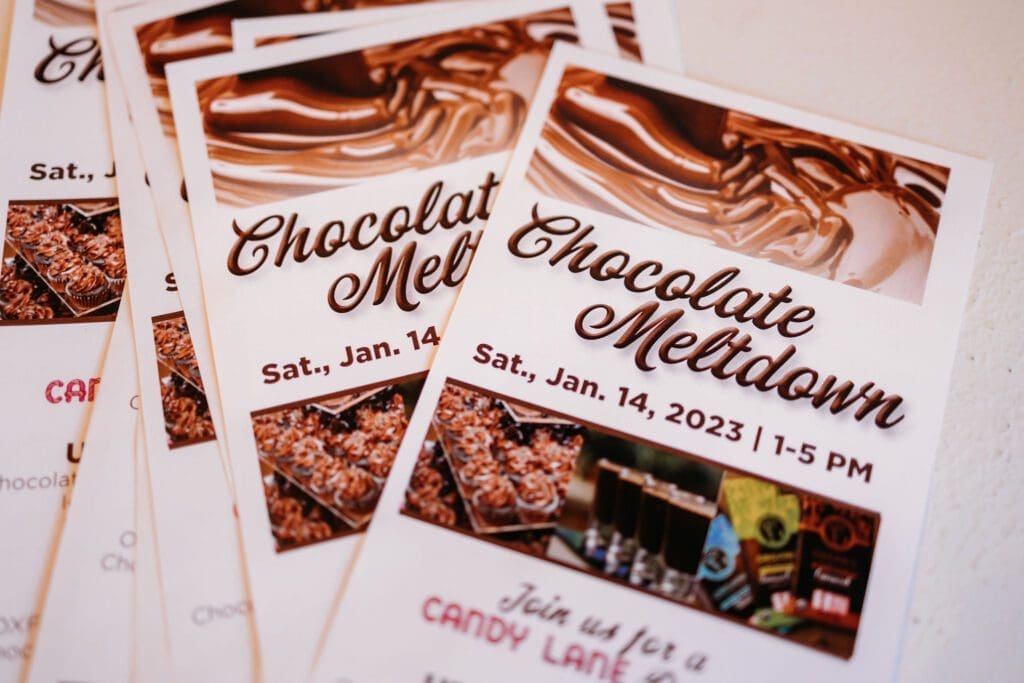 Here in Oxford, Ohio, we sure do love our chocolate! For all chocolate lovers, Oxford's Chocolate Meltdown is right around the corner! Mark your calendars for Saturday, January 14, 2023, from 1-5 pm and plan to join us for a fun day of activities and chocolates.
All things Chocolate!
Enjoy all things fun and chocolatey in Oxford's entertainment district in the Uptown Parks, local businesses, and the main chocolate-tasting event at the Oxford Community Arts Center from 1-5 PM.
The sweet fun includes all sorts of adventures to make Willy Wonka proud! The Uptown Parks will have FREE activities including Inflatables for the kids, a Giant Candyland, a Mechanical Bull, Igloos, RC Track as well as participating local businesses partaking in the chocolate-themed afternoon. At the same time, the Oxford Community Arts Center will transform into a chocolate lover's dream complete with tasting tickets to sample all sorts of confections offered by talented bakers and artisans almost too fancy to eat (but who's kidding, right?). Completing the experience will be FREE Carriage Rides taking you around these various meltdown stops from Uptown to the Oxford Community Arts Center where the Meltdown's main tasting event occurs. And don't worry if you used all your tasting tickets because more tickets are available for purchase during the event. Oh! If you want to start happy hour early, the DORA (Oxford's Designated Outdoor Refreshment Area) begins at 11 AM with several locations offering new chocolate-inspired cocktails and hot adult beverages.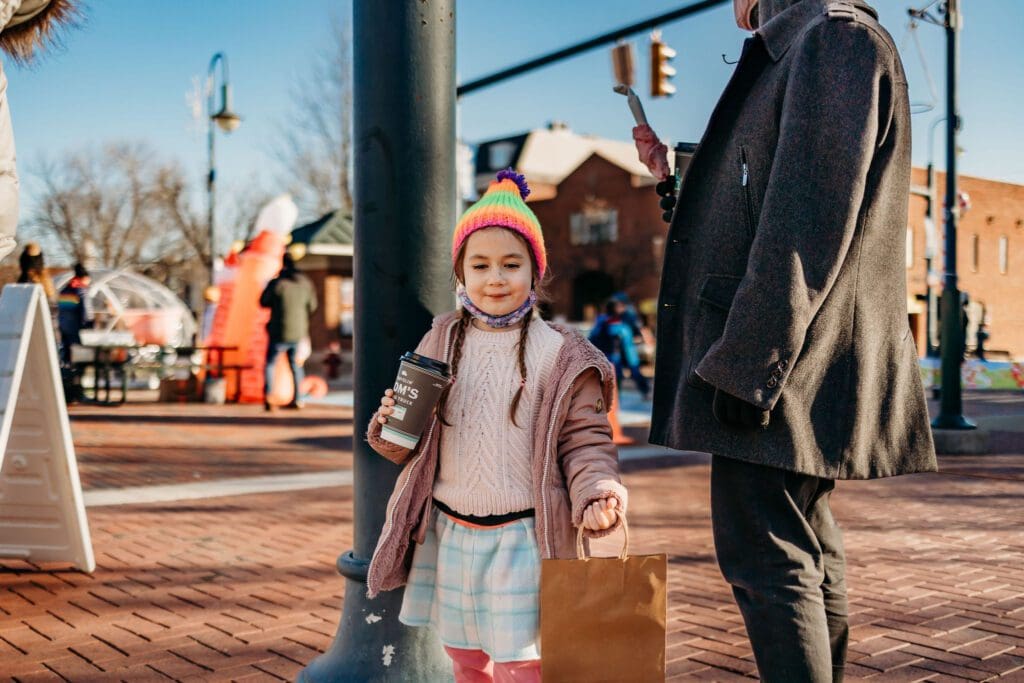 Participating Merchants, Vendors, and samplings include:
Apple Tree
The Artisan Conjurer
Boxcar Bakery
Carrie's Chocolates
Carolyn's Cakes
Church Street Social
Enjoy Oxford
Fisher's Farm Stand & Baked Goods
Graeter's Ice Cream
Ilan's Raw Chocolate
Juniper
LaRosa's
Left Field Tavern
MOON Co-op
O'Pub (4-5 PM)
Oxford Doughnut Shoppe
Rebecca's Cakes & Treats
Ruby's Chocolates
Starbucks (uptown location)
Travelin' Tom's Coffee Truck
Wildberry
You're Fired
Admission to both area locations for the Chocolate Meltdown is FREE! Tasting tickets to use at the Oxford Community Arts Center are available for purchase the Day-of and will include 6, 12 or 24 tasting coupons redeemable for tastings from vendors and the Chocolate Bar Happy Hour from 1-5 PM. Additional tasting coupons will be $1 each, six for $5, 12 for $10, 24 for $20. Items at local businesses will be for purchase directly from the business. Proceeds from this event benefit the Richard and Carole Cocks Art Museum at Miami University & the Oxford Community Arts Center.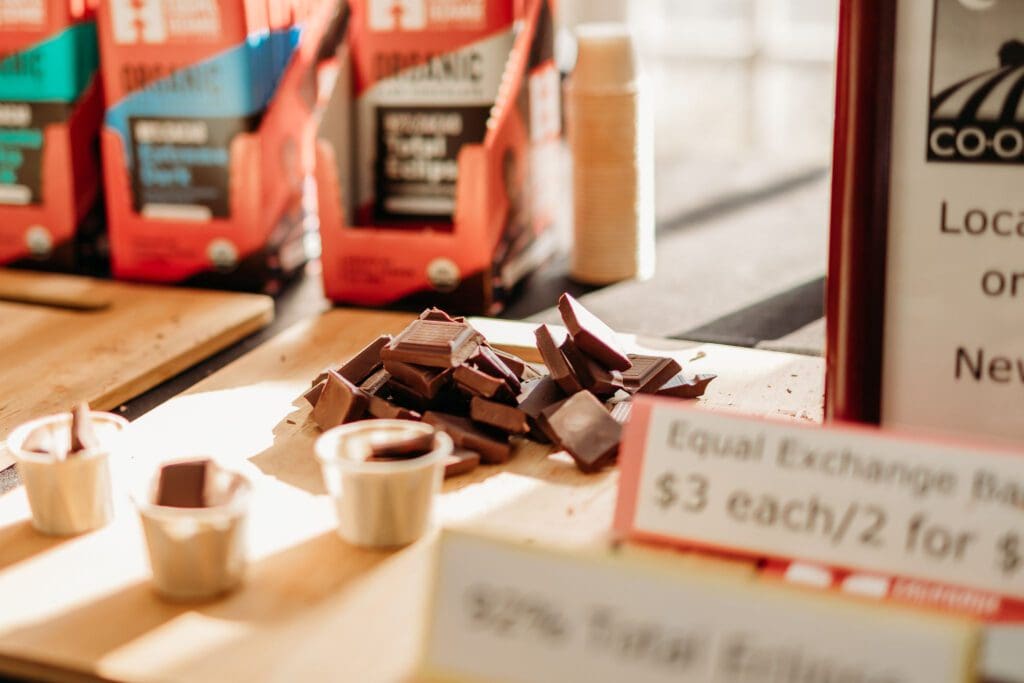 So bundle up the whole family and come satisfy your sweet tooth while also supporting the arts and merchants at this year's Chocolate Meltdown. It's all about chocolate on this day! For more information about the event, please visit the Chocolate Meltdown website.