</p>
Pretty much everything good in life can be found at the Oxford Farmers Market: Produce, baked goods, coffee, flowers, handmade items, music, and best of all, so many friendly faces. The market is every Saturday, year-round, from 9am to Noon. It's located just behind Memorial Park in Uptown Oxford, at the intersections of Main and High St.
"OXFORD FARMERS MARKET UPTOWN sets up in a city parking lot near Oxford Uptown Parks with many vendors offering all the fresh/local/seasonal foods and goods you've come to expect from friends and neighbors.
Several OFMU farmers are certified organic and other farmers use earth-friendly practices to produce a smorgasboard of meats, chicken/duck eggs, fruits/vegetables, ODA licensed goat cheese, lush bedding plants and cut flowers. Bakers offer sweets, breads, vegan and gluten free items with hot coffee/tea and iced drinks. Natural soaps, beeswax candles and fine arts compliment Artisan Alley with a sprinkling of eclectic wares.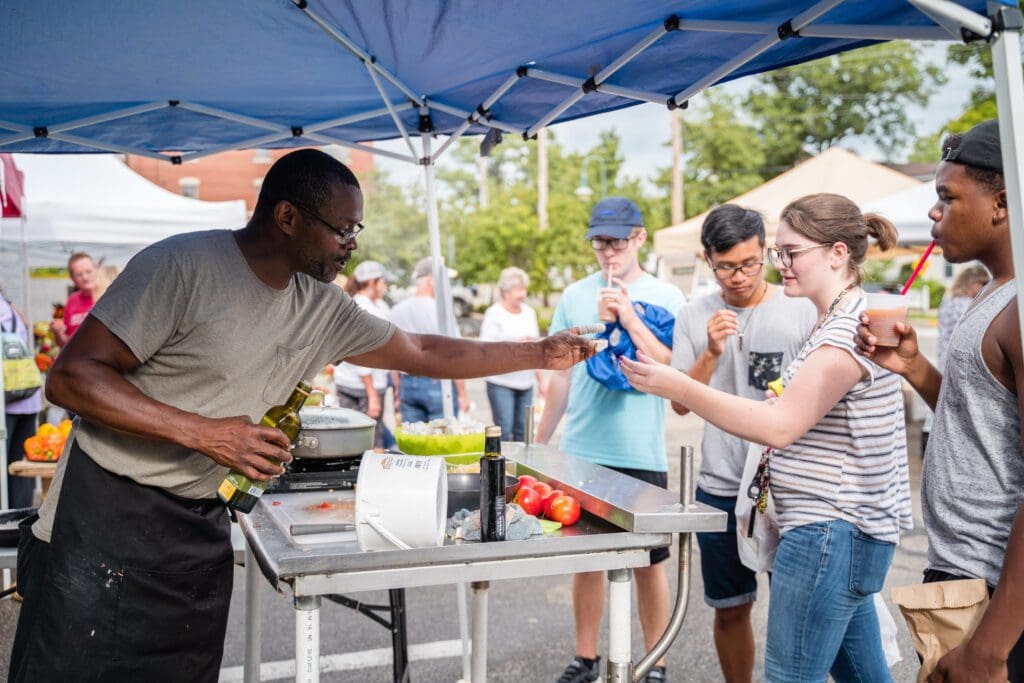 May-Nov, vendors and products increase in number each Saturday as OFMU Market Council presents more music, cooking demos, Salsa Tasting, Taste of Oxford, a Harvest Celebration and more.
Market Manager, Larry Slocum, invites Oxford and surrounding communities to join the challenge and fun of Cultivating Community at Oxford Farmers Market Uptown by supporting local farmers, bakers, and artists. We accept Food Stamps or EBT and Credit Cards."
---