08/21/2023
Comments Off

on Meet Our Staff: Sally!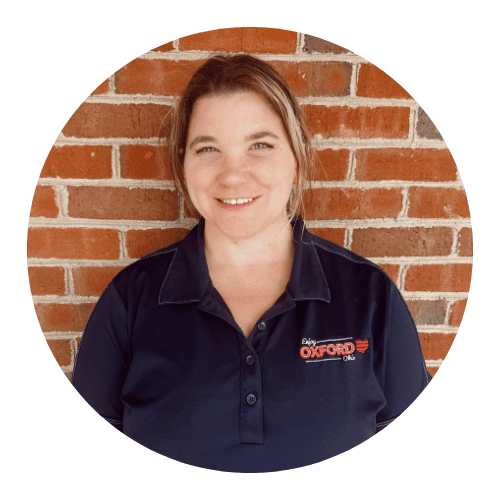 Name: Sally Roi
Job Title: Operations Manager
What does your role as Operations Manager entail? I wear many hats here in the office; I make sure all expenses are balanced, assist in event planning and preparation, keep the website calendar up to date, and so much more! You may call it…"other duties as assigned!"
What's your favorite thing about working at Enjoy Oxford? Definitely that I get to talk about and be involved with Oxford and its residents daily! The Enjoy Oxford staff is a small but mighty team and I absolutely love my co-workers as well, which makes coming into work so much fun.
How long have you lived in Oxford? My whole life! (Minus the first 3 years, but I was in Cincinnati, so close enough) I grew up my whole life in Oxford and even went to Miami University and got married in Sesquincentennial Chapel.
Write up an itenerary for your perfect day in Oxford:
Favorite restaraunt in town? Bodega if I just want a sandwhich or soup, but Krishna is a CLOSE second!
Word on the street is that the EO staff can't go a day without coffee…what's your go-to order? Iced lavendar latte with oat milk.
Fun fact about yourself? My favorite hobby is painting and making jewelry out of resin.